We wanted to share this post from our partner vendor, EdgeServ POS!
No doubt about it, the restaurant industry continues to be hit with challenges - we are still hearing about labor shortages all over the country.
To help keep your restaurant operations moving smoothly, have you considered moving towards contactless ordering and payments?
Check out how using a QR code with your point of sale system can help with your labor challenges.
These days, many consumers are very comfortable with scanning a QR code, ordering and paying on their own device.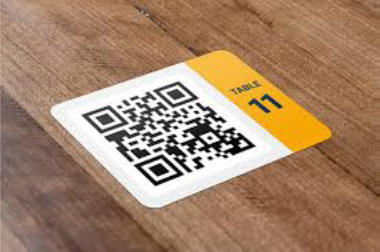 Let's walk through a quick scenario - and see if this would help you with staff shortages, speed service, and give customers the control they want with their dining experience.
A restaurant with outside dining:
The customers finds a table on the patio. Instead of waiting for the server to appear, they simply scan the QR code on the table, browse the menu, make their choices and pay the tab. The order immediately goes to the kitchen and bar printers, drinks are brought promptly, food delivered timely - voilà - happy customers!!!
Of course, this would work well for indoor dining, room service, poolside, or anywhere you want to make it easy for your customers to place and pay for their orders on their own device.
Let EdgeServ POS help you creatively work with challenges in your business, such as contactless ordering with our Dine-In module. We work with local, experienced resellers, that know the point of sale business, like nobody else's business!
___________________________________________________________________________________________
Experienced Resellers like Skurla's POS Solutions!