As you may have heard, Oracle purchased MICROS in the past couple of years and has recently completed their transition of all MICROS products to their new model. With this new model, Oracle now provides updates directly to its end user/customers. This new support agreement, Return to Support, provides access to the latest updates, patches and bug fixes.
To help customers, Oracle is currently running a promotion that offers their Return to Support promotion at up to 94% off their normal price with reinstatement/penalty fees waived!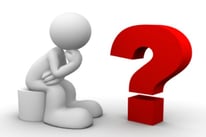 We know transitions can be a challenge and you've got questions. Here are some answers to some common questions you may have:
Who does this apply to?
Both MICROS RES 3700 and MICROS e7 customers.
What does this mean for you?
Skurla's will no longer have direct control over MICROS updates (Oracle updates), patches and bug fixes. You will need to have an Oracle Return to Support agreement in place, per location, to be able to receive these updates.
I already have a support agreement, why do I need to do this?
Our current support contracts are under the old model for MICROS and cover a wide array of services of which, software is a small part of. We can still provide support to you under this agreement, but any new product updates, patches and bug fixes, or support escalations to Oracle will require this new support agreement. Should your system require one of these updates, need vendor escalation, or if you want to buy additional modules or client licenses, you would need to purchase a support agreement before being able to access that level of support.
Can Skurla's just take care of the contract for me?
We'd be happy to. We will just need to get new contact information from you about your business, payment for the Software Support agreement, as well as some paperwork filled out. Skurla's will take care of the rest.
What if I don't purchase a support agreement, what happens then?
Skurla's will still be able to provide you the same level of support. However should your system require an update/patch or support escalation to Oracle, you would need to purchase a support agreement. After 2 years of non-support, Oracle may require you to repurchase all your software licensing before providing updates.
Does this mean I have to pay for Windows Updates?
Oracle's new support model only applies to MICROS RES 3700 and MICROS e7 software. Any other software update, such as Windows Updates, Anti-Virus updates or other non MICROS/Oracle programs are unaffected.
I don't have the budget for this, does the pricing change later?
Oracle's current pricing level stays in effect until December 31st 2016. However, orders must be submitted and paid for by the December 23rd. After the promotion, the price goes back to its full retail cost with reinstatement/penalty fees.
Do I need this support agreement to stay or become PCI compliant?
Yes! PCI standards require you have the latest vendor-supplied security patches installed with critical patches being installed within a month of release. While this requirement is just one of many in being compliant, not having a support agreement (and therefore access to updates) would open your business up to undue risks, including a system breech, penalties and fines. You will also need the support agreement when you are ready to implement an EMV solution.
What are the benefits of upgrading?
Besides the PCI benefits, new versions features, fixes and innovations, there are wide ranging effects that upgrading and maintaining your system can provide. Upgrading your software is just one aspect of your critical business systems, do you need a complete system refresh? Click here to read about the Seven Signs That it's Time to Upgrade Your POS Hardware.
Ready to upgrade?
Have more questions?
We understand that one size doesn't fit all and that you may need a custom solution. We are here to help. Fill out the form below and one of us will contact you at your preference, and we'll work on taking care of you.
Also, don't forget about the Oracle/MICROS training tools.
Our mission is partnering with Alaskans to help their businesses thrive - by providing a single source for excellent customer service, point of sale systems and honest payment solutions. Let our 40 years of Point of Sale experience help you with your POS needs. Feel free to reach out to me directly at thomas@skurlas.com with your questions!